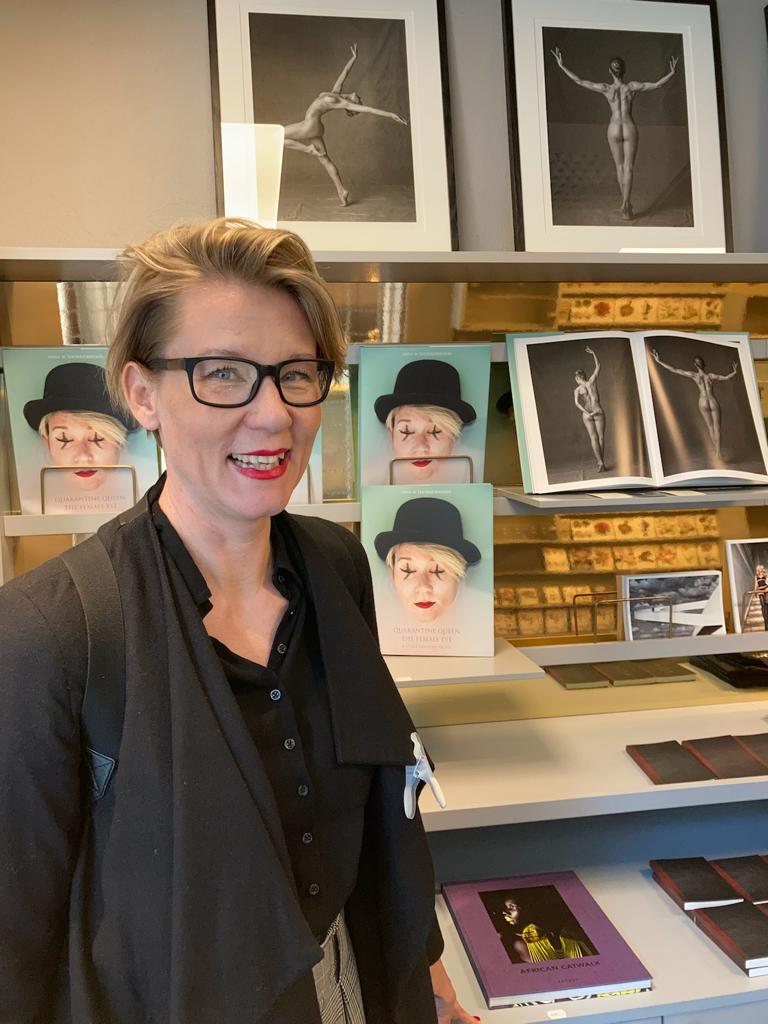 1st of May 2021, Anna attended the grand opening of a new Fine Art Photography venue in Sweden – Falsterbo Photo Museum. Two Fine Art Photography Collectors from Malmö are the founders, Claes och Christina Lindquist. They came to Anna's book release and exhibition of Quarantine Queen at Duxiana in October 2020, and ended up buying her Ballerina Triptyk.
Anna was very happy to see that our Quarantine Queen Book was very well displayed in the museum shop, including her photos.
Hopefully, there will be more happening with Anna & museum this coming autumn.