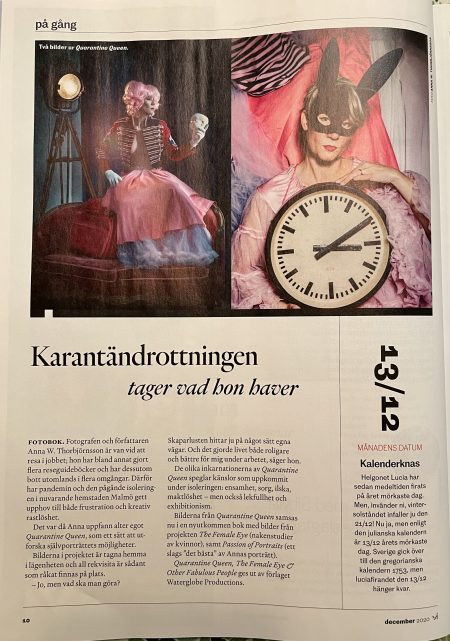 Quarantine Queen in Vi
The renowned monthly magazine Tidningen Vi (started in 1913) devotes a full page to Anna's Quarantine Queen in their December issue.
Lovely!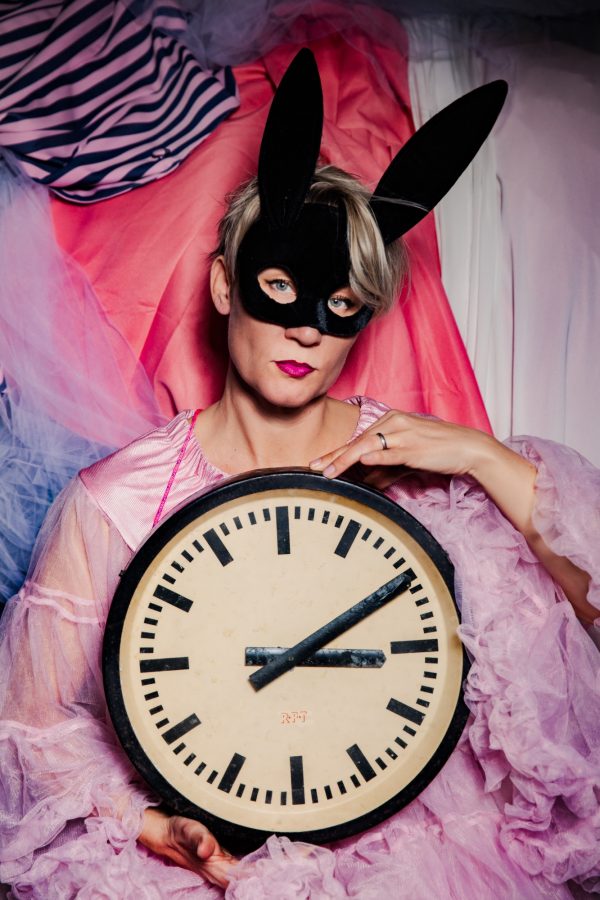 Quarantine Queen
When Covid-19 hit, we became stranded, just like everybody else. Stuck at home, Anna started a new photo project, called Quarantine Queen.

"The models are all locked up, I stay at home, creativity has to be released! At home is also my studio equipment and a ton of props. Today I start my new project using myself as a model and I will promise a lot of colour, some glam and an insight of what I try to do during these days. Some of you will love it, some of you will hate it for it's shameless use of self – but I hope many of you will be entertained! And – feel free to join me under the hashtag #quarantinequeen!
Find more of the photos at Anna's instagram:
https://www.instagram.com/annawthorbjornsson