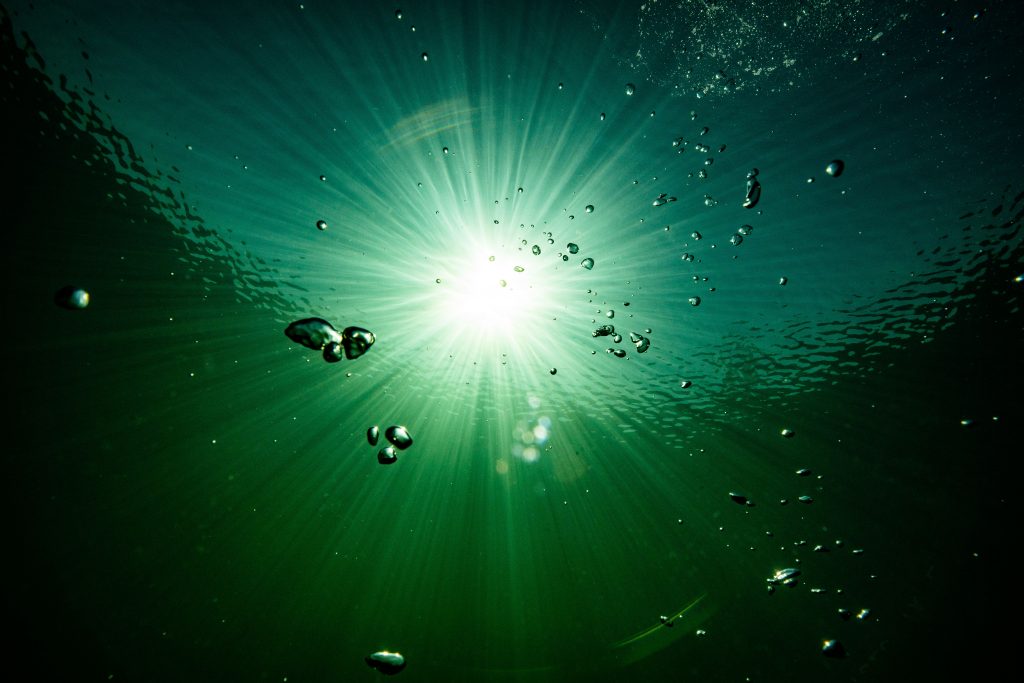 Immersive Underwater Film and Sound multi screen Installation Stillhetens Hav (Sea of Tranquility) exhibited in a container in central Malmö, Sweden, during Malmöfestivalen August 2018..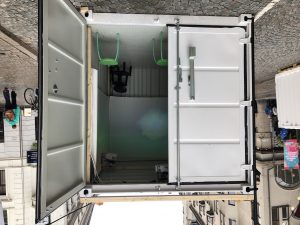 Finn lugnet i Stillhetens hav!
Allt fler känner sig allt mer stressade, både på arbetet och på fritiden. Till och med på Malmöfestivalen kan det bli hektiskt med höga ljud, trängsel och allt man vill hinna med att se och uppleva.
Då kan du kliva in i Stillhetens hav och känna hur all jäkt och stress rinner av dig. Här har Malmökonstnärerna och filmarna Marko T Wramén och Anna W Thorbjörnsson skapat ett rum där det med hjälp av projicerade undervattensfilmer och ljud känns som att du svävar i ett stilla hav.
Det är svårt att förklara men när du provar förstår du. Du blir alldeles lugn och avslappnad.
Max tre personer kan gå in åt gången i rummet. Där sätter du dig ner, tar på hörlurar och låter dig omslutas av undervattensvärlden. Filmerna är specialgjorda för detta och inspelade i södra Sverige.